Davos, Switzerland
January 22, 2019
Blockchain + AI + Human Summit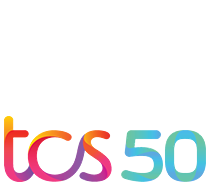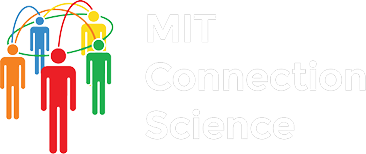 Hosts:

CEO of Tata Consultancy Services Rajesh Gopinathan, MIT Professor Alex Pentland, John Werner.

Sponsors:

TCS, Forbes, and MIT Trust Data Consortium.

Venue:

The TCS Dome, Panorama Hotel,
Promenade 80,
7270 Davos Platz, Switzerland

Format:

During the annual meeting of the World Economic Forum (WEF) we will bring together the world's foremost leaders from business, government, academia, media and civil society to deepen their relationships and work more collaboratively towards improving the state of our world.

Date:

Tuesday, 22nd January 2019

Schedule:

09:00 - 09:15

Registration


09:25 - 02:40

Leading Innovator Solutions & 'Lightning' Speed Talks (2-5 min)


12:00 - 13:00

CEO and visionary "Idea Lab" Panel: The Transformative Power of Digital Technologies


11:30 - 14:00

Buffet Lunch & Networking
Ongoing one-on-one video interviews to side
This Blockchain+AI+Human summit will include:
Michelin-star lunch
Networking with both the WEF audience and a select group of blockchain and AI innovators
Program with lightning "TED type" talks (2-5 min) and dozens of demos highlighting real-world data-for-good Blockchain + AI projects, all curated by the MIT Trust Data Consortium (trust.mit.edu) around the theme Blockchain and AI for Good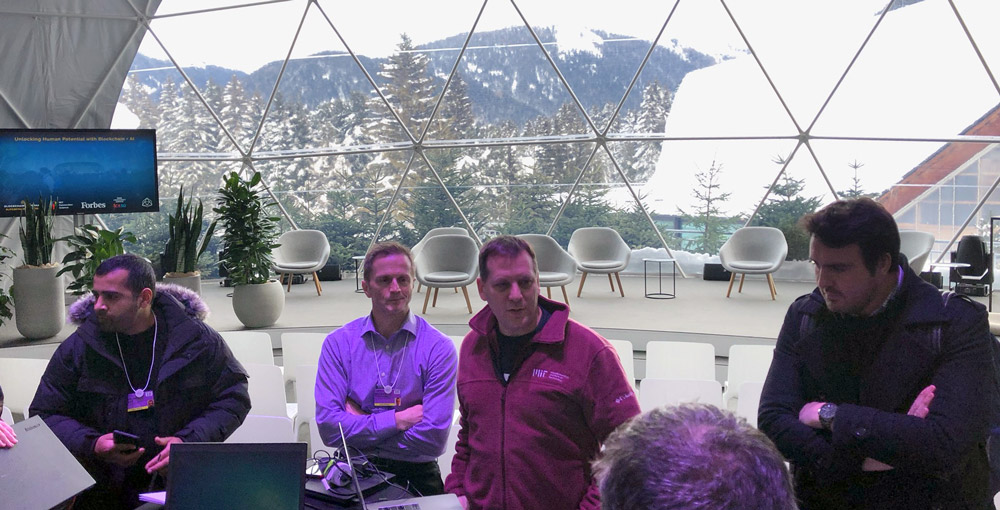 This will be a spectacular venue, a great group of people, and a very special opportunity to share your ideas and learn from others.

The next Blockchain in Action summit will be held at MIT on April 27th, 2019. Talk to John Werner (jwerner@mit.edu) or Prof. Alex Pentand (pentland@mit.edu) for details and official invitation.
↵ Schedule @ Davos
{{block.time}}
Block {{block.blockNum}}

{{block.title}}
{{block.time}}
{{block.title}}
⭍ Facilitators
Speakers @ Davos ↴
Demos @ Davos ↴

Chef @ The Event ↴
⭍ Event Coordinators